Education
Education, Training and Communication are important functions of the Botanic Gardens

whilst training and development of staff is considered part of the corporate operation ,there is a significant external role in providing education and training for members of the public, schoolchildren, small businesses, students of Floriculture and Landscape Design and other specialist audiences. At present the gardens are conducting one-day, tow-day and three-month long courses in floriculture and landscape gardening providing training for over 15,000 people a year. However, the professional Floriculturists seeking higher qualifications have no opportunity for organized job oriented training in Sri Lanka. The Royal Botanic Garden aims to address this gap in the market by offering an externally accredited National Diploma Course in Floriculture and Landscape Gardening. The one year course on floriculture and landscape design is mainly aimed at providing training opportunities for the local gardeners seeking foreign employment.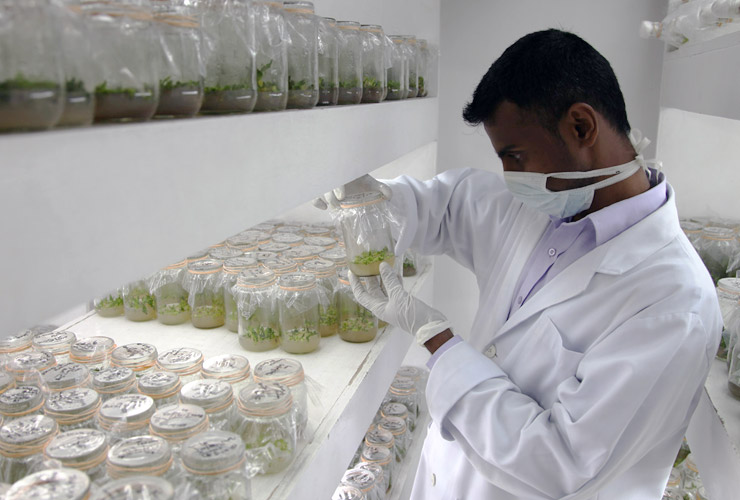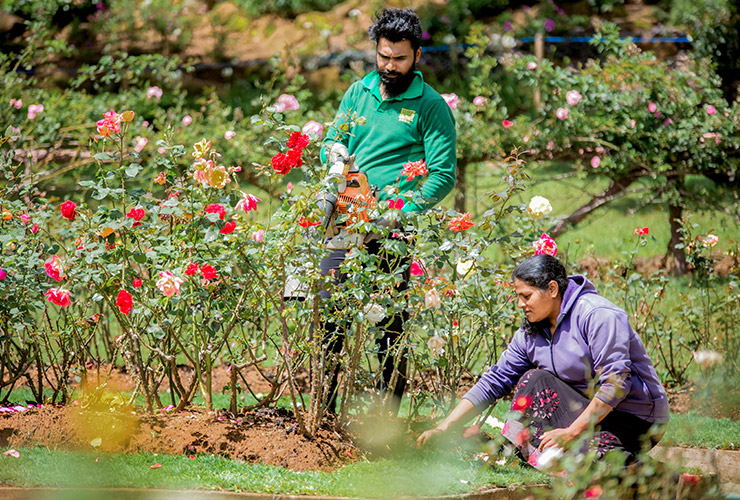 Education and training is a traditional element of the work of all Botanical Gardens. It is a wide ranging remit, from marketing and communication through to curricular design and course delivery where specific individual learning needs must be met. A planned approach to action, developed, delivered and often reviewed, will continue to ensure the quality and reputation of the Garden experience as in the botanic gardens of more developed countries. Training courses in Floriculture, Landscape gardening, Environmental education, Bio diversity and plant conservation methodologies will be conducted at Royal Botanic Gardens Peradeniya for the fulfillment of the following national necessities.
What we can offer
Fulfillment of the following national necessities.
To demonstrate practical applications of theoretical principles, referring throughout to current and future needs of the floriculture industry in Sri Lanka.
To develop the skills and understanding in floriculture and Landscape Designs of unemployed youth in Sri Lanka.
To establish and enhance the ability to develop amenity horticulture.
To provide avenues for both local and foreign employment in floriculture and landscape gardening.
Contact us for more details
(+94) 081 238 8238