The Orchid Section
The orchid section was originally established in 1950's to maintain a collection of orchids and to produce novel hybrids. It was reorganized during 1970's and a new tissues culture laboratory (the first one in Ceylon) was established.

The production of orchid plants dramatically increased and sales expanded. A new orchid showroom was also established during the 1970s and is still functional. The showroom is one of the fascinating places of the Gardens. The orchid sections at present consist of 3 large glass houses for production and maintenance of plants, a community pot house for acclimatization of seedlings and in-vitro cultured plants as well as the show house. The glass houses / nursery areas have been reconstructed and fitted with modern irrigation facilities. Around 500-600 orchid hybrids belonging to 6 genera are maintained here. The conservation of rare and threatened endemic orchid species is one of the major objectives of the section.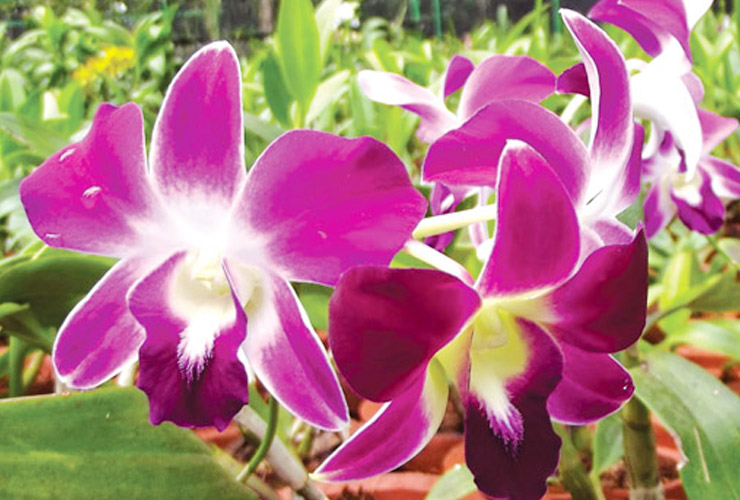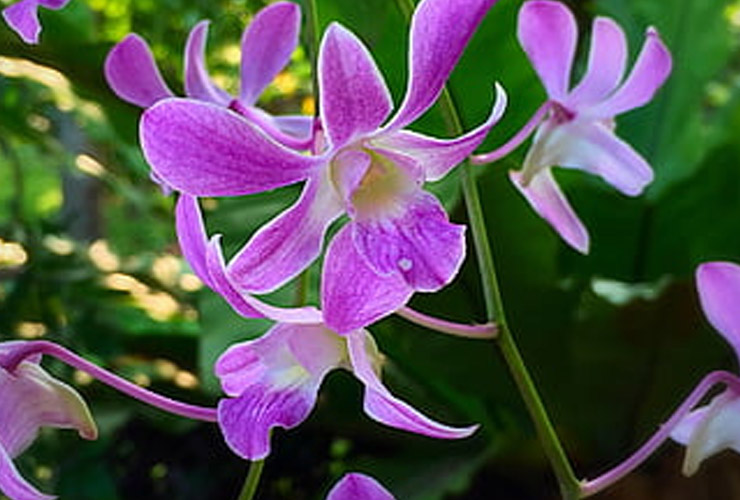 Anually a large number of orchid growers,students and self employed individuals are provided with training in orchid cultivation at this units.
Orchid hybrids released
The following are some of orchid hybrids released by the section.
Dendrobium Prince Michiko
Cattley Sirimawo Bandaranaika
Phalaenopsis Princes Chulabourn
Vanda Centenaria
Phalaenopsis Madam Chandika Bandaranayake Kumarathunge
Contact us for more details
(+94) 081 238 8238