The Anthurium section
The Anthurium section is another valuable part of the Department of National Botanic Gardens. The section is a reservoir for Anthuriums and many varieties of both indigenous and exotic thrive under the prevailing conditions.

They bloom luxuriously throughout the year because of the excellent cultural practices. The section was initiated during the late 1960's/ early 1970's and developed with varieties imported from Hawaii and Guatemala under a German government funded project. At present the section has been greatly modified with all vital facilities including new irrigation and fertigation systems. The section has two large net houses for cut flower Anthurium varieties and foliage Anthuriums respectively. Acclimatization of in vitro Anthurium plants, seedlings and various stages of Anthurium plants are maintained in two intermediate size net houses. New Anthurium plant varieties are bread at this section and sold to the general public as well as growers.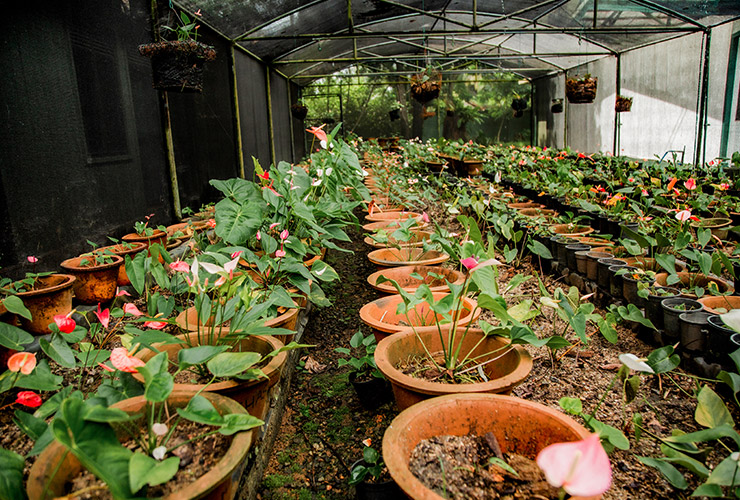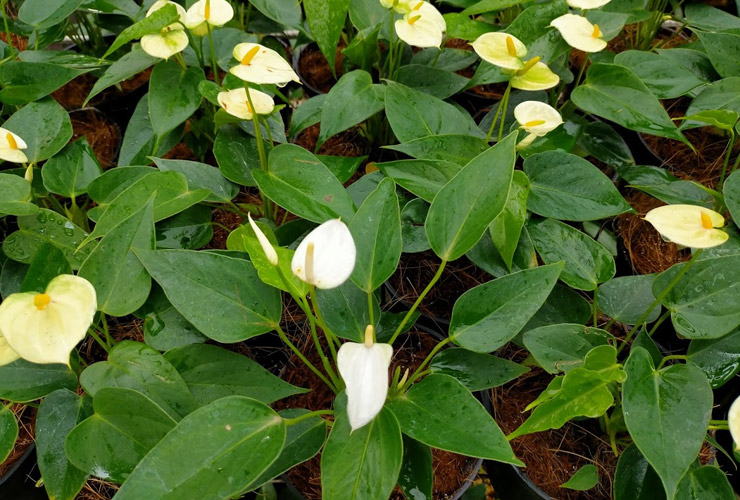 Annually vast number of Anthurium growers are trained by the section. Further more, a considerable number of students from various higher education institutes carry out their research projects on Anthuriums at this section and number of individual requesting training programs are increasing dramatically.
Download our latest Anthurium Catalog
Contact us for more details
(+94) 081 238 8238